I AM ALIVE AND THANKFUL
7KM

RUN/WALK
The aim of the run/walk is to encourage those whom normally just walk around their homes, estate, street or area for fitness or to get the feel of fresh breeze on their skin .. these are the real celebrities of this event
Those that have always run/walked without much activities to celebrate them as they are doing it solely for personal gains
Unlike other runs or races like marathons where runners train hard to come participate and win laurels, cash or medals 🥇
This run/ walk is strictly for fitness and wellness for these special persons who at the end of the event would all be winners of the same price.
The event would have LAWMA, LASTMA and our own special security team on ground to do the needful during and after the event.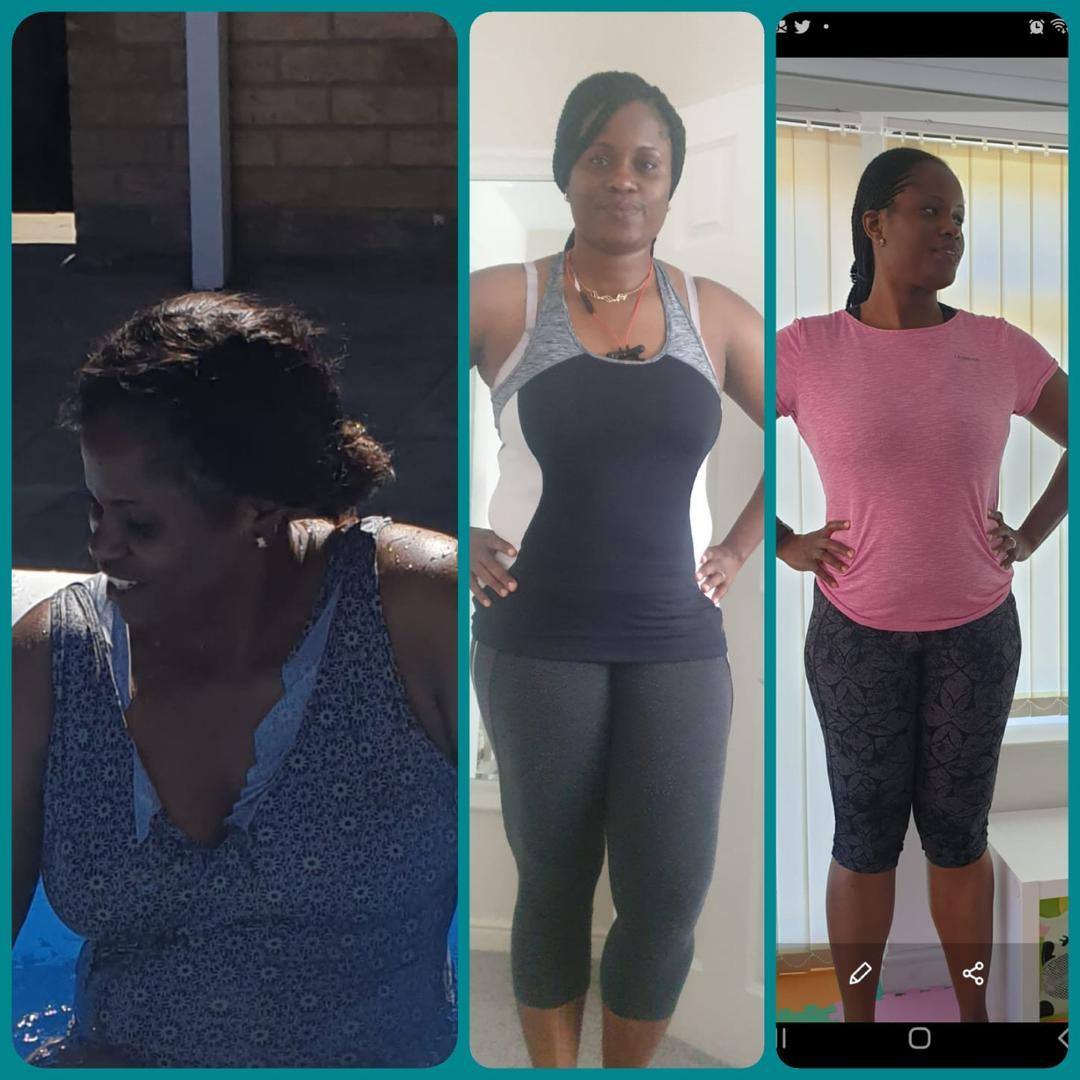 I have watched myself add weight just from looking at TV adverts of food.😁 But in may 2020, I had a chat with a previous mentee turned big woman and towards the end of the conversation, she told me about her new business, helping people lose weight.

In order not to let my mentee down, I said I can do it and took on the challenge. Men, it was tough! cycling, weightlifting, walking averagely 15km briskly every day, clean meals, lots of water. Etc. It was a life-changer. But as lockdown dey na, it transited from a hard chore, to become part of my daily routine, then I fell in love with the outdoors, fresh air etc.
I have always exercised on and off for as long as I can remember and always on one crash diet or the other but after a while, I decided I was no longer going to pay anyone to lose weight.

It is all in the mind I thought and so during the lock down in March,  I just decided that it was either I came out of the lock down with the same weight I had on at the start or I came out having lost some of the weight.

by: Mrs Ayesha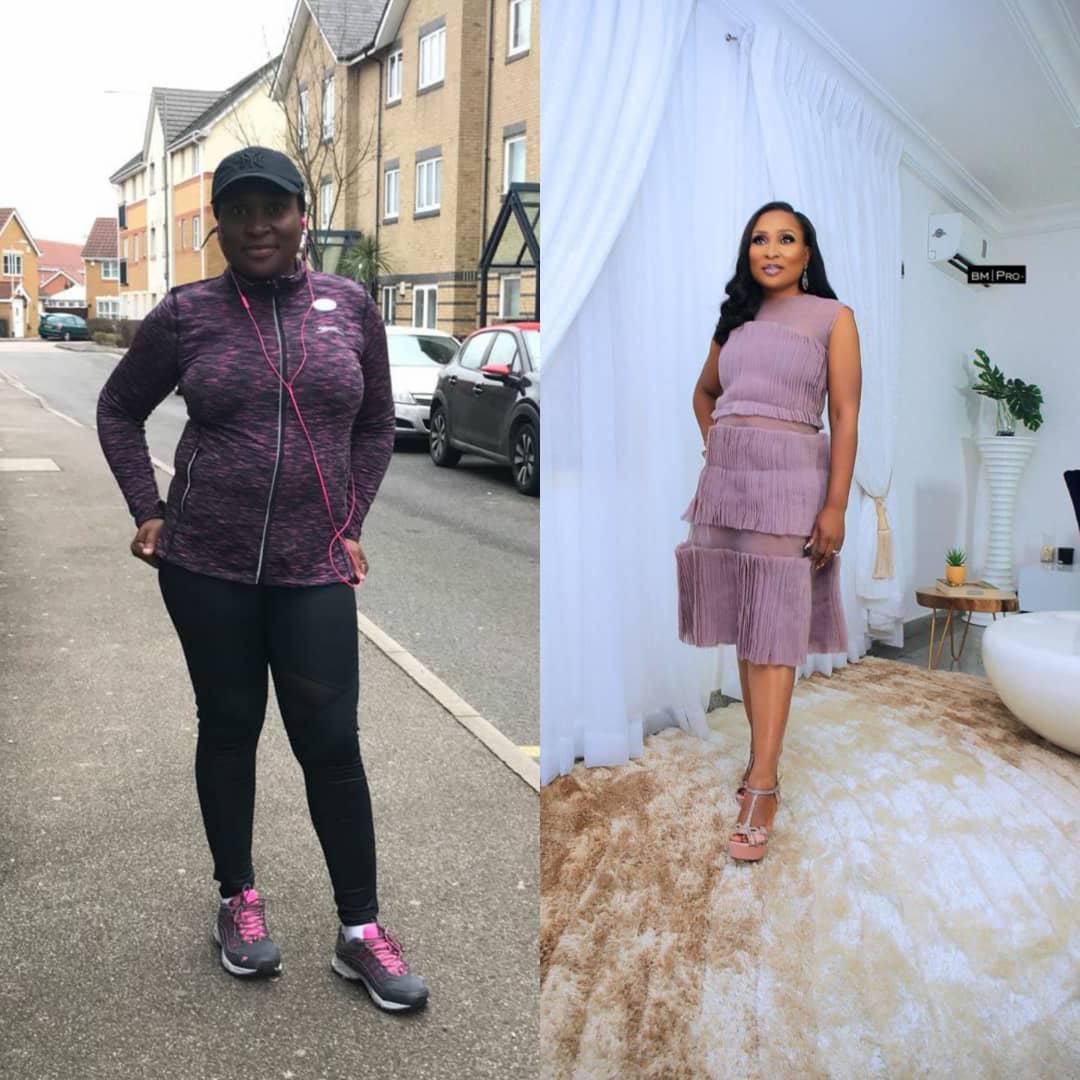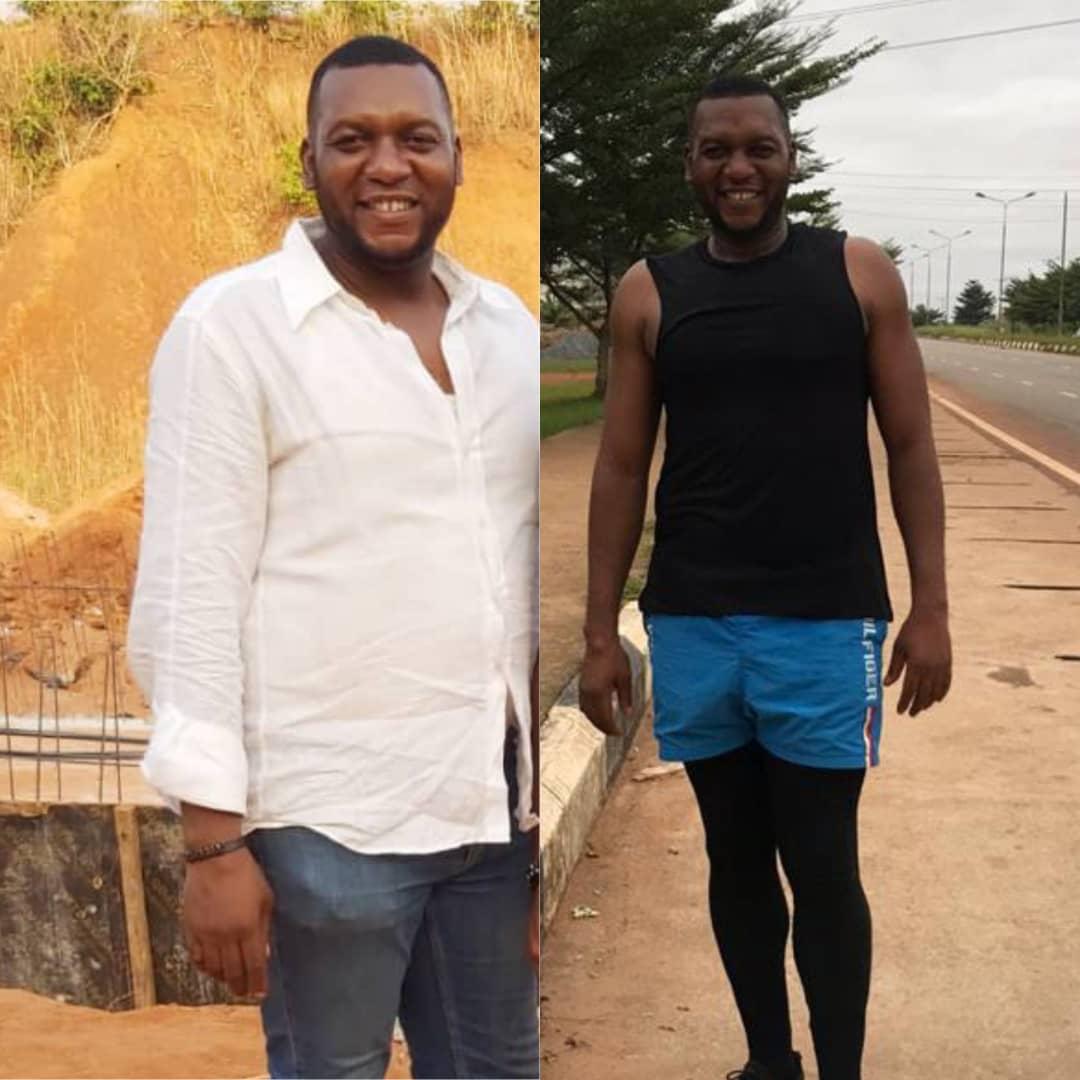 Well my running experience has been fantastic and amaizing.
I started running bc I always had difficulty in breathing and fatigue was my twin .
I found it difficult to climb the staircase in the house ..when ever I did, it was serious work for me, so prior to covid 19 lock down, I knew that if I didn't do something abt my weight urgently I might die or my health would be easily affected

by: Mr Okwueze
I started walking in March 2020 during this lockdown issue Bros I was almost 127Kg.
I was already 125.6Kg b4 I started my walk..But I don't eat at all in the evenings except on very rear occasions..Or only on Saturday cos I do the most walk a minimum of 10km

Na u ooo and then baba Shege put the ginger in me I now weigh 111kg ( this was as at July 2020) so definitely he weighs lesser now )

by: Mr Ken